Big League Wrestling Revolution
Follow Big League Wrestling on Twitter
@
BLWWrestling
Like Big Wrestling on Facebook
Search - Big League Wrestling
Check out Big League Wrestling Website
www.BigLeagueWrestling.com
Check out the brand New BLW Intro below
Big League Wrestling returns to the Exeter Corn Exchange on Sunday 20th August featuring The All American American Jack Swagger vs The Unsigned Hype Harlem Bravado to decide who is the Real True Greatest American of Big League Wrestling.
Click Video below to See Harlem in ring promo from Big League Wrestling Uprising in Credition
Harlem Bravado, whether at the commentary desk or on the microphone in the ring clearly feels that Big League Wrestling does not respect True Americans like himself.

Harlem believes he is a symbol of all that is great about America and Big League Wrestling and its officials and owners should all bow down to his greatness.

What Harlem has failed to say however is that he has been using many questionable tactics in order to win his matches.

In his Big League debut match in Crediton Bravado outsmarted Big Grizzly by laying him out and then locking him behind the guard rail and win the match via Count out.

Jack Swagger has vowed to show Harlem Bravado what Being a Real American, A True American and Being a Great American is all about.

Will Harlem Bravado be able to overcome the former WWE World Heavyweight Champion Jack Swagger or is Swagger going to lose his title of being the real American....American?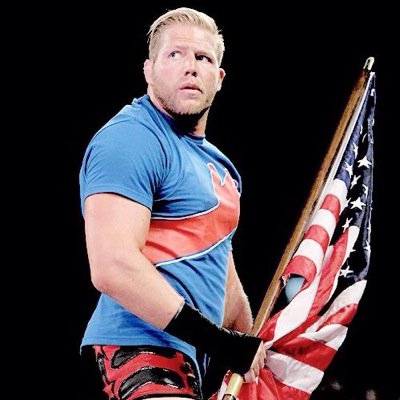 Also announced Big League Tag Team Championships will be on the line as Big Grizzly & Dave Mastiff - Team G.B put their Big League Tag Team Championship on the line vs The Brothers Awe.

The Brothers Awe have a huge opportunity to capture championship Gold for the first time in their careers. Can they cause an upset and do the impossible beating the current tag team champions? Or will Team GB cement their legacy further as the most dominant team in Big League Wrestling in their first title defence.

During a hard fought main event in Crediton at Big League Wrestling "Uprising" Chris Andrews defeated Dave Mastiff.

After the match Chris Andrews made it very clear that he has not forgotten about Eddie Ryan who attacked Andrews at "Gold Rush" earlier this year.

What will happen at Big League Revolution Will Chris Andrews get the revenge he desires or will Eddie Ryan have another trick up his sleeve?
See what Chris Andrews Had to Say to Eddie Ryan after Big League recent event in Credition
Following this Chris Andrews then Attacked Eddie Ryan at at PWA event you can see what happened in the video below
A very angry Eddie Ryan then had this to say following Chris Andrews attack - click the video below
The animosity between Andrews and Ryan has really amped up in recent weeks- what more could we see from these two?
Chris Andrews must forget about Eddie Ryan (for the moment) and his focus must be on Josh Bodom when they meet in Exeter at Big League Revolution.
Bodom is not a man to be taken lightly as seen at Big League Wrestling Gold rush when he had a very impressive outing vs Lion Kid.
Bodom has also faced NJPW legend Jushin Liger, David Starr and Will Ospreay all in 2017.
UPDATE - Due to Josh Bodom deciding that he wants to appear for Ring Of Honor Wrestling (ROH) and not informing Big League Wrestling of this decision - Josh will not be appearing at Big League Wreslting on Sunday 20th August 2017
Also at Big League Wrestling "Revolution"
Plus The Unveiling of a Brand New Big League Championship + more!!

Get your Event tickets now:
https://www.bigleaguewrestling.com/online-store
Meet and Greet Tickets also available with Jack Swagger
https://www.bigleaguewrestling.com/online-store/Jack-Swagger-Meet-%26-Greet-p84289932
Thanks for Reading
See you at the show
@jon422002
Jonathan Orchard