Rising stars of Uk Wrestling in 2017
Following the hugely successful WWE UK championship tournament in which Tyler Bate was crowned the first ever WWE UK Champion I thought I would have a look at the next UK stars that are on the rise in 2017.
These are wrestlers that I have watched live over the years going to British Wrestling shows all over the country but mainly based in the South West.
This is just based on my opinion as a wrestling fan and what I like/enjoy/have seen as a wrestling fan.
You may agree with me, you may not.
There are several talents that could be added to this list from all over the country, we are very blessed in UK Wrestling right now to have so much talent to choose from.
British Wrestling is really on the rise and I encourage anyone to go out on see their local promotion get to know the characters and to enjoy the action.
There are so many men and women out there that work so hard on every show they are on to make it the best show possible for you the fans.
UK talent on the rise on 2017
Tiger Ali
Tiger Ali is the current 4FW Champion. I have seen and watched Tiger over many promotions over many years here in the Uk. Tiger was originally signed for WWE UK tournament however Tiger was replaced in the tournament by other talents, something I managed to get confirmed via a tweet from William Regal.
It was such a shame that Tiger Ali wasn't given the opportunity to show his skills at WWE UK Championship Tournament.
Tiger Ali has all the skills to make an impression in WWE UK.
Tiger Ali in January 2017 in 4FW Ali had an amazing main event match vs NJPW star Kenny Omega
You can see the full match below
I think you will see Tiger Ali on WWE TV in 2017
Chris Andrews
Chris Andrews has been a mainstay of the South West Wrestling scene plus Chris has been all over Europe Wrestling.
Check out Chris Andrews vs Matt Cross from Swiss Wrestling
Chris has an amazing look and is in amazing shape and is a true physical specimen. Chris has incredible strength and power and he shows it in every one of his matches.
Chris strength is often on show in his matches where he hits his opponents with huge delayed vertical suplexes and his finisher the TKO.
On the UK scene there aren't many men the size, statue, build and experience of Chris Andrews,
Chris in my opinion is someone that I can see in WWE UK, WCPW and more.
Chris
is primed in 2017 to become a huge star in UK wrestling and beyond.
Big Grizzly Steve Griffiths
Big Grizzly is a wrestler that I first came across in Devon at company called PWP.
Grizzly originates from Wales and was trained at Dragon Pro Wrestling and works for Pro Wrestling Choas,CSF Wrestling, Welsh Wrestling, Pro Evo Wrestling, Big League Wrestling and many more across the country.
See Big Grizzly vs Rhyno here
I have seen Grizzly (as world champion) have top class series of matches with current WWE star Rhyno, former WWE star Billy Gunn, Mr Anderson, Current NXT star Johnny Gargano and a tremendous one on one contest with Current ROH star Donovan Dijak + countless others, I have said it before and say it again you always get your money worth when you watch one of his matches.
He is a true star and someone that will be on the radar of the big wrestling companies in 2017.
Scotty Wainwright
Scotty is 1/3rd of the popular Swords of Essex along will Paul Robinson and Will Osprey.
Scott is already in WCPW (What Culture Pro Wrestling)
See Scott in WCPW here
Scotty is again another talent that I saw for the first time in the south west. I remember that he debuted in Truro and immediately I liked his character at the time, it was Scotty Essex and he had a unique look, he look different and had a great high flying style it made him stand out and made him different, that was cool to me as you didn't see many people
taking chances at the time and he was willing to go out on a limb and be different.
Scotty has tremendous matches I have witnessed him tag with Bully Ray in WCPW and in the south west have matches one on one with Rob Van Dam and other matches with PJ black, Mark Andrews Johnny Kidd, Carlito, Robbie E.
Scotty has grown so much since I first saw him he now has evolved and changed his character to Scotty Wainwright
and is already doing tremendously well in WCPW your going to see him hit some new heights in 2017.
Nadia Sapphire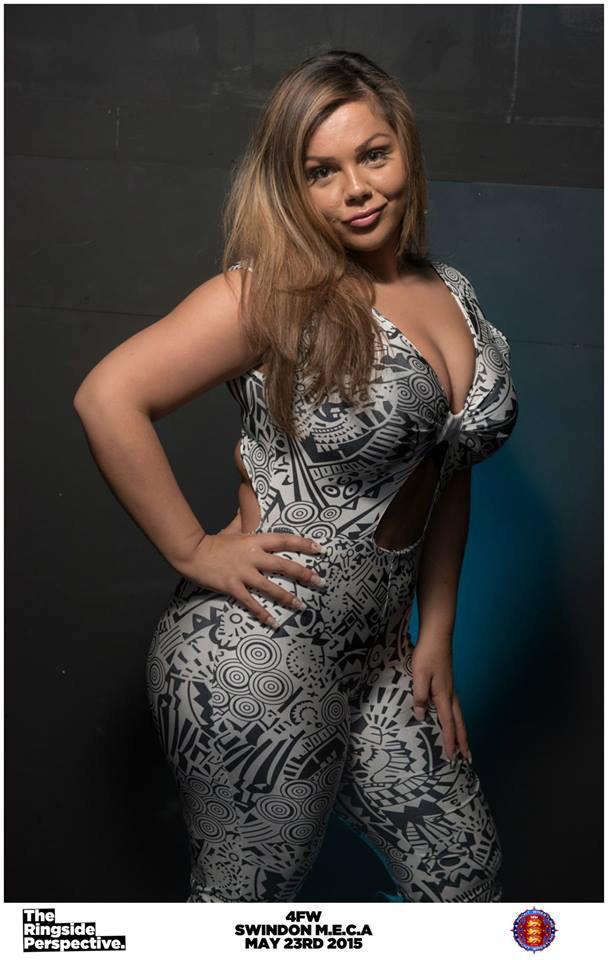 Nadia has a character that I really dig. Nadia is that bitchy, I am beautiful and I'm better than anyone else girl that gets under your skin and is a character you love to hate. Nadia has a mirror with her all the time and has a referee open the ropes for her before she gets in the ring and once she is in it gets the ref told hold aforementioned mirror!
You can see Nadia here with Saul Adams vs Ryback
(video Courtesy of 4FW)
Nadia as a wrestler or a valet has her way of getting the crowd mad at her or whoever she is managing. Nadia has a great figure and she has great outrageous outfits to match her outrageous personality! A lady to look out for in 2017!!
Adam Da Sliva
Adam trained in MMA and trained in professional wrestling at Lance Storm Wrestling academy in Canada. Adam has wrestled in the south west at UPW and also for All Star Promotions agmonst others.
Adam Da Silva with Trainer Lance Storm
Adam with Ultimo Dragon
Adam was a mixture of MMA strong style along with fundamentals of Pro Wrestling and this is an effective an unique combination.
Adam is someone i think has great potential and dome to keep your eyes on if your going to a show in the UK in 2017.
Sierra Loxton
Sierra describes herself as "A
weird and wonderful upcoming British wrestler"
Sierra has a very unique look and I remember when I first saw her I remember liking the unique entrance and attire.
Sierra has wrestled at Dragon PRO wrestling. PRIDE promotions. ROYAL imperial. UPW, VII Pro Wrestling, Attack Pro Wrestling, Ironfist, Revolution Pro Wrestling and Pro Wrestling Chaos.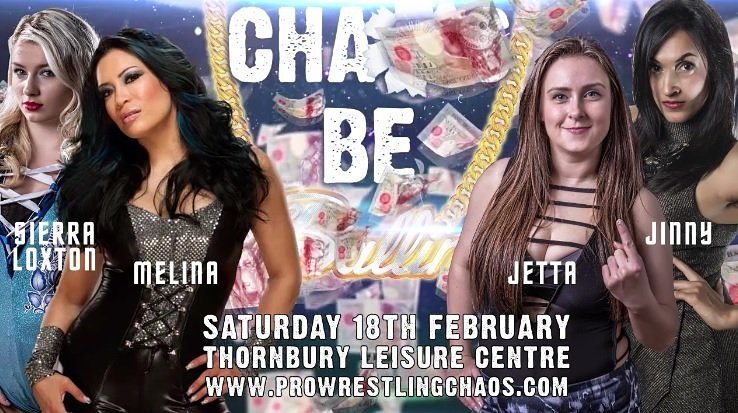 Sierra also has changed her look and used facepaint for some matches which I feel really adds to her character as "the Freaky Princess of Pro Wrestling"
Sierra has faced Kay Lee Ray, Nixon Newell and very soon Sierra will be teaming with Former WWE star Melina at Pro Wrestling Chaos.
See Sierra Loxton in Action in video below
Sierra is just at the beginning of her pro wrestling career but has a very bright future ahead of her.
Thanks for Reading
@jon422002
Jonathan Orchard