Kenny Omega - Youtube Matches + Interviews and Extras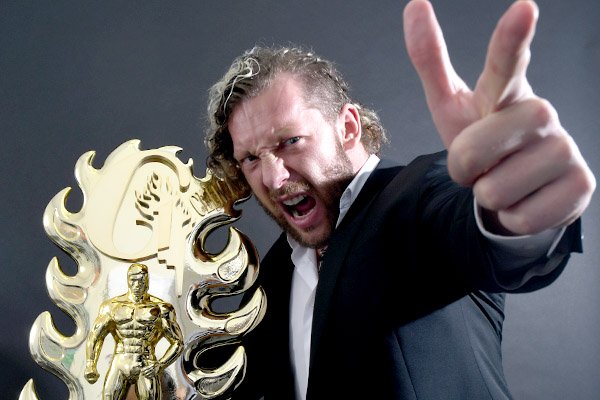 I have been on youtube recently and have been hunting around also on the Internet to find some Kenny Omega matches
I enjoy watching Kenny in New Japan and his ability, charisma and wrestling style really captures the imagination.
So it inspired me to take a more in depth look at Kenny Omega and to learn more about his career so far.
I thought it would be interesting to take a look it his earlier career and find some of his interviews that he has done also. Talking wrestling, his career and gaming too.
Before you check out what I have found Please also check out all of Kenny Omega recent wrestling exploits in New Japan Pro Wrestling at New Japan World (New Japan version of WWE network) it has all his recent matches/events and documentaries on him too.
Kenny Omega Recent won NJPW G1 Tournament he became the first non Japanese wrestler to ever win the accolade after a gruelling month of tournament matches.

Please do check out Omega vs Naito and G1 Finals Match Omega vs Goto both were incredible and in my opinion 2 match of the year 2016 candidates
go to www.njpwworld.com to sign up and see all the 2016 awesomeness!!
Take a look below sections are split in Kenny Omega matches and Kenny Omega Promos and Extras click on the videos to play the match/promo :)
Kenny Omega Matches
Prince Devitt (Finn Balor) vs Kenny Omega (2011)
Campground match from Japanese Wrestling Company DDT
W/ Kenny Omega, Kota Ibushi and more!
Kenny Omega vs Mike Angel - Anywhere match
Kenny Omega Vs Jerry Lynn
Jack Evans v Kenny Omega v Devon Moore Part 1
Jack Evans v Kenny Omega v Devon Moore Part 2
Kenny Omega vs Jesse Neal RCW Wrestling
Kenny Omega vs Ultimo Tiger - Pro Wrestling Pride (2016)
I have included for purely selfish reasons! This is the first show I got to see Kenny Omega live vs Ultimo Tiger plus after the match, Kenny cuts a promo and I was holding the camera while he talked, so this is very special for me and hope you enjoy it too :)
Kenny Omega Promos and Extras
Kenny Omega promo on Kota Ibushi
Profiling Kenny Early Career in Japan his live of Video games and Japanese Culture
Kenny Omega Pro Wrestling Pride Interview
Kenny Omega sits down with Pro Wrestling Pride Naomi Jane to talk Pro Wrestling, gaming and more!!!
Kenny Omega Interview with Jemillion
Great Interview talking lots about gaming fighting games :)
Kenny Omega Best Promos 1
Kenny Omega Best Promos 2