Could Daniel Bryan Return to Wrestling in WWE vs The Miz?
In February 2016 WWE universe had to say goodbye to Daniel Bryan. The sad and unfortunate news came that Bryan could no longer wrestle in WWE due to neurological conditions/concussions affecting Bryan.
Daniel Bryan had always wrestled a high octane, fast quick paced style which drew fans towards him especially in WWE where that style of Wrestling wasn't as prevalent as it is today.
Bryan Style ultimately led him to have to end his career in WWE as WWE Doctors determined that it would no longer be safe for him to return into a WWE ring.
Daniel Bryan went away for a little while and by his own admission in an interview admitted that he had "a breakdown" after retiring.
After a few months WWE brought Daniel Bryan back to television as part of commentary team along with the excellent Mauro Ranallo calling the Crusierweight Classic on WWE network.
Then in addition to this he was then named by Shane Mcmahon as the newest general manger of Smackdown Live.
Daniel Bryan also appears on a New Show on WWE Network called Talking Smack hosted by Renee Young after every episode of Smackdown Live Bryan would talk about what happened on the show.
On Talking Smack The MIz appeared and Daniel Bryan Called the Miz a coward due to his wrestling style. The Miz replied and stated that "My wrestling style is something I can do day in and day out for the last 10 years I have never missed a day or been put 6 months or a year"
The Miz then went on to berate Daniel Bryan stating that Bryan was a coward for not coming back and Wrestling in WWE and getting back the intercontinental title as he promised the fans that he would.
The Miz then added that if Bryan loved this business so much then he should quit the WWE and "go back to Bingo Halls with your friends" Bryan then walked out of the studio.
After seeing this I had an idea in my head. I don't believe the rumours are true and I don't believe we will see Daniel Bryan wrestling in WWE but consider this for a second.......
Daniel Bryan didn't get to leave WWE on his terms and if he wanted to have one more match he could do and here's how he could do it.
WWE continue to build the feud between Miz and Daniel Bryan with The Miz being as real as he wants to be, talking about Bryan, His Wife Brie and how Miz and Maryse are better than Bryan and Brie after they replaced them on total divas. Let Miz taunt Bryan as much as he wants.
After weeks of deep personal comments from the Miz.........
Finally Daniel Bryan has enough, Finally Bryan lets out all of his frustration and cuts a promo about his retirement and how much he needs to wrestle.
Bryan says he cant challenge Miz in a WWE Ring because he wouldn't be allowed back, but if Miz is man enough to take on the challenge to go where wrestlers actually wrestle there is a ring they can step into, in an environment he loves and In a company Bryan Worked for and even helped name that company is Evolve.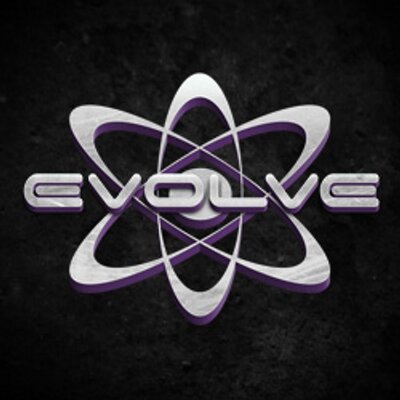 Evolve is a promotion run by Gabe Sapolosky and Evolve has a working partnership with WWE and has been co promoting events and had WWE Stars appear at their events etc for the past year. Also Evolve stars have been in the cruiserweight classic.
If Bryan was fit enough or was able to be fit enough why not have his last match under the Evolve banner? It would be the biggest match in Evolve history, add even more credibility to Evolve and Bryan name value could help push Evolve to a higher level.
WWE could even put the event live on the WWE network so that all the fans around the world would be able to see the match too.
Daniel Bryan would be able to end his in ring wrestling career on his own terms and that is invaluable.
This may never happen but in Wrestling Never Say Never
If you enjoyed this blog why not check out some more of my recent blogs!!
New Japan World and Kenny Omega
The Elite (Young Bucks and Kenny Omega)