WWE Release 11 Superstars June 2014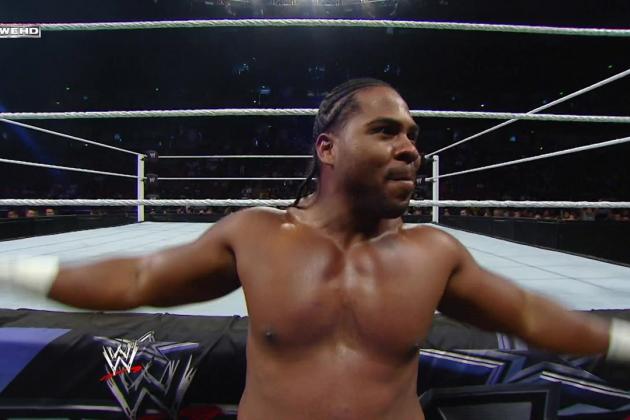 Yesterday 12 June 2014 saw 11 releases made from WWE, There were recent reports that WWE weren't going to Release anyone from their contracts and merely let contracts run down, it seems now that those reports were very wide of the mark and WWE decided to release talent.
Below is the official statement from WWE.com
WWE has come to terms on the release of the following Superstars as of yesterday, June 12, 2014:
• JTG
• Drew McIntyre
• Jinder Mahal
• Aksana
• Curt Hawkins
• Theodore Long
• Camacho
• Brodus Clay
• Evan Bourne
• Yoshi Tatsu
• Marc Harris (referee)
For me I was surprised by a few of these releases for me most notable was Drew Mcintyre, Brodus Clay, Evan Bourne and Aksana. I feel that all 4 of these are great talents and Bourne was just on his way back from a big injury and I thought that we would see him re-debut again very soon, however it was not to be.
This may not be a bad thing in the long run for the talents and people involved don't get me wrong no one wants to lose their job whether it is in wrestling or not but this provides this group of talent with massive opportunities on the indy wrestling scene or with another companies. I'm Sure Impact Wrestling (TNA) will have their eyes on some of these talents as will ROH and not forgetting Global Force Wrestling which is another new option and could be a good place from some of this established talent to work, not to mention all the other indy companies across the US and here where I live in England too.
Looking at the list of released workers I got a chance to meet one of them back in 2012. Aksana was at a private WWE signing I was able to go (thanks Matt) and she was there along with the Big Show. Aksana was lovely to meet and for the few moments that I spent with her totally awesome, not to mention she is stunning too, I'm sure she will find a place as also we haven't seen much of her character (which I feel could of been expanded on a lot) and she hasn't been too over exposed in WWE, She has potential and room to develop, she is a great opportunity and be a great assest for another company.
All these superstars that have been released see this as a new opportunity a new beginning and a new way to develop your wrestling skills to enrich your lives and to be creative and to go in a direction they want to not the direction they are told.
Everyone thinks WWE knows best sometimes they don't