John Cena - Best Worker Ever......Brother
John Cena first appeared on our screens in 2002 in an Era of "Ruthless Aggression" and had his debut match against Kurt Angle on WWE Television since then Cena has gone through a few character changes and has gone from coloured wrestling shorts to a rapper making rhymes and telling the world that you cant see me, to telling us all about Hustle, Loyalty and Respect and giving us the message to Rise Above Hate.
Talking of Hate....Love or Hate him John Cena he is the poster boy for WWE. John Cena Works hard not just in the ring but out the ring as well, doing many appearances for Make a Wish Foundation, Meeting lots of children to doing lots of media interviews and he continues to push the WWE brand forward. The Kids love John Cena.
Personally I'm not a John Cena fan merely because Cena does not appeal to me in WWE TV Cena Entertains the fans and is a true star but as far as wrestling skill goes in this fans opinion Cena Would not rank in a top ten.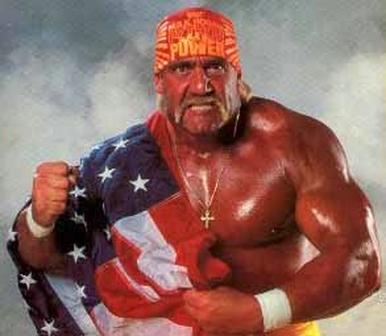 However its not about being the best wrestling. A Year ago I tweeted Hulk Hogan (Arguably one of the highest drawing wrestlers of all time) and I asked Hulk Hogan is it better to be the best worker or the best Wrestler? Hogans reply was "its always better to be the best worker, A worker can do anything" That really opened my eyes.........
I think people have lost sight of the fact that you don't need to be the best "Wrestler" in the world to make the most money. Remember its not about what I like, Nor is it about what you like, its about what the masses like and the masses like John Cena and John Cena makes WWE money.
John Cena doesn't do flips, Technical Complicated Wrestling moves or Chain Wrestling but he makes WWE Money. Whether a certain section of fans like it or not John Cena Will always be around.
For My Era when I grew up Watching Wrestling (late 80's - 90's) Hogan was that "Good Guy" he was a guy that as kids me and all my friends that watch wrestling loved. I suspect that if you asked and "older" Wrestling fan whether they liked Hogan and The WWE in 1992 most would of said "No Its A cartoon - give me Bruno Sammartino or Buddy Rogers that's Wrestling"
John Cena is still WWE Biggest Merchandise seller not only that but he has a recognisable face non wrestling fans would be able to tell you who he is and what he does. Wrestlemania's have shown over the last few years that WWE need to create more stars and I think at Wrestlemania 29 John Cena Will beat The Rock and become WWE champion once again Beating The Rock will make John Cena even more recognisable.

On WWE Raw on 25th February 2013 John Cena took on CM punk for John Cena's opportunity to go to Wrestlemania 29 in what was a brilliant match on WWE Raw. John Cena Won and even attempted a few new mobves as well. Cena now moves on to face The Rock at Wrestlemania
It Will take John Cena from Being a WWE superstar to WWE Megastar. None of the previous Big Drawing Wrestlers are around now on the WWE Active Roster With the Exception of Chris Jericho and The Undertaker. A Win against The Rock Will give the perception to Cena's fans and the casual fan that is watching Wrestlemania that Cena is now a larger than Life Star by beating one of the true legends of the Wrestling business.
Thats Exactly what WWE needs for 2013 and Beyond.
Thanks For Reading
@jon422002
Jonathan Orchard
Also go and check out Pro Wrestling Report David Herro Blog on Why The Rock is needed at Wrestlemania 29