Discover - The Elite of Professional Wrestling

I'm back with a new blog and this time looking at a Trio making a lot of noise in the Wrestling World The Elite!!
Check out The Elite Youtube channel by clicking below
https://www.youtube.com/channel/UC2V6TA0OqHr9BojcHz9az-w
Check out Kenny Omega YouTube Channel by Clicking Below
Follow The Elite on Twitter
Buy The Elite, Young Bucks, Kenny Omega Merchandise by clicking the links below
The Elite T shirt
When AJ Styles was attacked by The Bullet Club following New Japan Pro Wrestling Pay per view Wrestlekingdom 10 Kenny Omega took control of the group and an offshoot of The Bullet Club now named The Elite was formed and born.
The Elite are a group of 3 Professional Wrestlers Kenny Omega, Matt Jackson and Nick Jackson (The Young Bucks) these 3 men came together to create The Elite.
The Young Bucks Nick and Matt
Nick and Matt have been a tremendously entertaining Tag Team who have been all over the world they have been in ROH, Chikara, New Japan, TNA and many more. They have won many championships over the world and in 2016 are one of the biggest Tag Teams in the world of wrestling.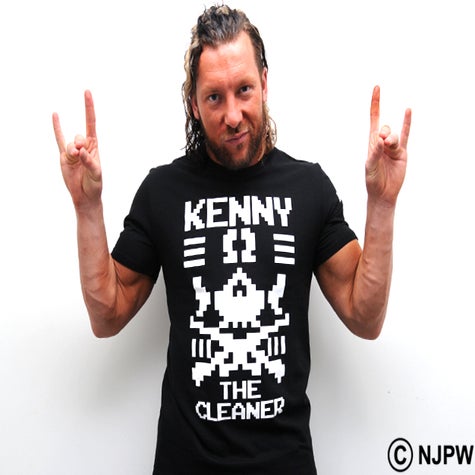 Kenny Omega
Kenny Omega has been in DDT Wrestling, Chikara, New Japan Wrestling, ROH,WWE and Many More himself.
Kenny has had matches of the year in Japan vs Koto Ibushi and has won IGWP Junior Heavyweight Championship and IGWP intercontinal Championship too as Well as holding 6 man tag titles NEVER Weight with The Young Bucks (Nick and Matt)
Omega said he and The Young Bucks were The Elite.
Omega said in an interview
"There's a place you can go to watch the most ridiculous and entertaining stuff in pro wrestling, and it's The Elite".
If you haven't seen them and you haven't experienced what The Elite are doing in Professional Wrestling and the Wrestling world then be prepared to smile, laugh and have fun.
They are truly so much fun in New Japan Pro Wrestling, they do what they think is fun and have free reign to create and come up with what they want to do and bring it too the audience in whatever way they see fit.
Not only can all 3 of these men have consistently great Wrestling matches but they can entertain when they are out of the ring too.
They are doing what makes them laugh and what appeals to their sense of humour they are being unique and creating their own path in Pro Wrestling.
A lot of fans think that The Young Bucks and Kenny Omega should be in WWE. There is no doubt in my mind that at some point in time they will be and they will be tremendously successful too.
Right now though I want to enjoy what they are now and what they can do and produce right now for as long as possible because when they enter the machine of WWE they maybe wont have the same freedom.
Check out this video below from the Elite
The Elite - Vines that should of Gone Viral
Since The Elite have been formed they have been having an ongoing battle with WWE trio The New Day (Xavier Woods, Kofi Kingston and Big E) about who is the best and most dominant trip in the world of pro wrestling The Elite even issued this challenge to The New Day (please click the video below to view)
The Elite - Challenge to The New Day
The New day then responded to The Elite just before Wrestlemaina in this interview with 2k Sports! Please see video below
The Elite are doing things to entertain themselves and the Wrestling world they are having fun and enjoying what they are doing and it translates on screen and to the fans as well.
The following videos is a great example of this.
The Elite - In a Bad Way
The Elite - Matt gets stood up (My personal favourite!!)
Also Kenny Omega has been having his own ongoing personal battle with Austin Creed (WWE Xavier Woods) about who is the better gamer. Both are very competitive and have been facing each other in a series of challenges.
You can see the series of Video game challenges below
Omega vs Creed Part 1
Omega vs Creed Part 2 NBA Jam
Omega vs Creed Part 3 - Daytona USA
Omega vs Creed Part 4 Tetris
Omega vs Creed - Part 5 WWF Superstars
Always remember its An Elite Day!!!!
Thanks for Reading
@jon422002
Jonathan Orchard