State of WWE - 5 Months into 2014
Instead of doing a half year progress report like many others do I thought I would buck the trend, be different and a bit out of the box and do a WWE 5 month 2014 progress report, my opinion and what I think the state of the WWE is up to May 2014.
below are the top stories for each month with my opinion on what took place
January 2014
CM Punk From Royal Rumble to Going Home
WWE kicked off 2014 in fine fashion with one of my favourite pay per views of year the royal rumble. I am a huge fan of the rumble and have been since I was a child. 2014 ppv offering was a mixed bag it was highlighted by the return of Batista to the royal rumble match (a match he would eventually win. Also CM Punk went from number 1 in the rumble and was eventually eliminated by Kane to came to ringside and eliminated CM Punk before chokeslamming him through the announce table.
We would not know this at the time but this turned about to be the last appearance of CM Punk in a WWE (up to this time of writing May 2014). Paul Heyman says it best when in interviews withthe press he says "Only CM Punk, Vince Mcmahon and Triple H were in that room that day when all that when down, only those 3 men know about what took place and what happened and when they are ready to talk about it they will"
Some Reports state that CM Punk was not happy over not having assurances of what his pay would be after WWE network launched and how he would be paid and how this would be calculated. Now no one knows whether this is true or not however I go to work to earn money same as everyone else and if i wasn't happy with the pay or structure I'd leave & look for something else, if that is the case for CM Punk then i don't blame him for leaving
Remember we all go to work to earn money, anyone how says they don't is lying, a hypocrite or isnt telling the truth, we might love what we do but money is a motivating factor.
No One knows for sure why CM Punk Left but one thing is for sure I feel that his departure has left a gap that WWE Cannot fill. I hope that CM Punk returns soon however the only person that holds that answer is CM Punk.
February 2014
WWE Officially launches the WWE Network
although as a fan from great Britain I have not been able to experience this yet the launch of WWE network was one of the most critical things that WWE has been trying to do for the last few years and from the fans perspective it is one the the greatest platforms to watch wrestling on ....ever. feedback from my American friends is that this network is incredible a massive back catalogue of WWE, WCW and ECW PPV with more content being added as the weeks and months go on along with lots of original programming and so much depth to it fans cannot seem to get enough of it and for $9.99 a month who could blame them? Along with NXT specials showcasing the next generation of stars WWE Network truly is an amazing platform that can be viewed on nearly every device you can think of. WWE network is a game changer for WWE in my opinion and once this hit UK, Canada, Australia and rest of Europe there will be no stopping WWE as long as they don't overcharge fans abroad to make up for lost money in the /USA.
Rumours are that fans in Europe will still have to pay full ppv price for ppv on WWE network this move would dissuade a lot of people from joining the network so as far as this goes and the future WWE need to be careful how they handle that but so far so good.
March 2014
Wrestlemania 30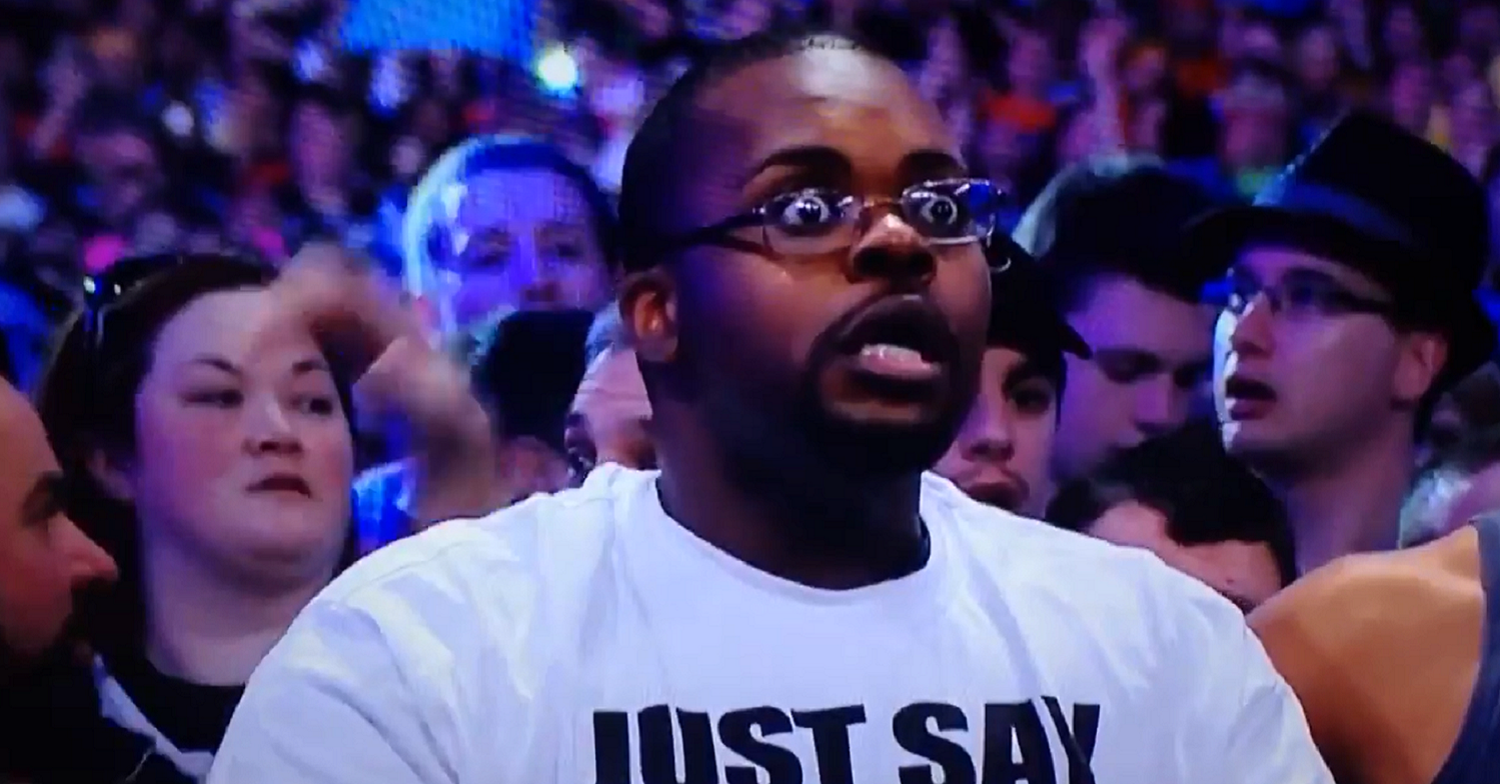 In March WWE presented Wrestlemania 30 the first ppv to be shown on the WWE Network the results of the pay per view are below
Daniel Bryan def. Randy Orton and Batista to become WWE World Heavyweight Champion (

Divas Champion AJ Lee won The Vickie Guerrero Divas Championship Invitational

Brock Lesnar def. The Undertaker

John Cena def. Bray Wyatt

Cesaro won the Andre the Giant Memorial Battle Royal

The Shield def. Kane & The New Age Outlaws

Daniel Bryan def. Triple H

WWE Tag Team Champions The Usos won a Pre-Show Fatal 4-Way Match
Ultimate Warrior passes away In the most shocking, saddening story Ultimate Warrior passed away aged 54 below is the official statement from WWE.
"WWE is shocked and deeply saddened to learn of the passing of one of the most iconic WWE Superstars ever, The Ultimate Warrior
Warrior began his WWE career in 1987 and quickly went on to become one of the biggest stars in WWE history. Warrior became WWE Champion at Wrestlemania 6 defeating Hulk Hogan in an epic encounter.
We are grateful that just days ago, Warrior had the opportunity to take his rightful place in the WWE Hall of Fame and was also able to appear at WrestleMania 30 and Monday Night Raw to address his legions of fans. WWE sends its sincere condolences to Warrior's family, friends and fans.
Warrior was 54 and is survived by his wife Dana, his two daughters, his mother, his two sisters and his two brothers"
This hit me really hard it was such an incredible shock and something i had to check 4-5 times time to make sure it was true, Ultimate Warrior was inducted into the hall of fame a few days before and just a day earlier had appeared on WWE Raw in what would be has last promo. this is the saddest news of the year no matter what happens losing the warrior will be the saddest news of the year RIP.
WWE is investigated by Law company
Below is the news story from popular wrestling news site www.wrestlezone.com
According to Shareholdersfoundation.com, WWE is currently being investigated by an unnamed law firm for "potential securities laws violations."
The law firm is investigating whether or not a series of statements made by World Wrestling Entertainment regarding its business, its prospects and its operations were materially false and misleading at the time they were made.
Shareholders Foundation is a portfolio monitoring site that alerts stock holders when a company in which they own stock is under investigation, and although the site did not reveal the name of the law firm investigating WWE, they did note to stock holders that some type of investigation is currently underway.
As you can see from the above WWE has had a very up and down past 5 months so far in 2014. positives being launch of WWE Network and Wrestlemania 30 and negatives being CM Punk leaving, Ultimate Warrior Passing away and WWE reportedly coming under investigation from a law company. I believe that WWE are currently going through a very challenging period and a period of change which will only increase as the year goes on with expansion of WWE services and Network I think this will be a transitional year for WWE, with some talents also reportedly not happy regarding pay both from a talent and pure business perspective this could be a year where WWE has to try and keep alot of people happy.